Dr. David Williamson is a leading plastic surgeon in Kelowna British Columbia. We deliver access to the latest treatments and surgical procedures, and under the guidance of a professional plastic surgeon we strive to deliver outstanding results. The Kelowna Plastic Surgery team can adapt based on your lifestyle, your budget and your goals. Our goal is to help you look and feel your best. Your safety is paramount.
Dr. David Williamson is a certified Canadian Royal College in Plastic Surgery, treating the Okanagan and Interior Health in cosmetic and reconstructive plastic surgery. Dr. David provides surgical services in a private surgical facility. A consult with Dr. David Williamson will provide you with the options to achieve your goals. These discussions will include recommendations, procedural risks, healing times and realistic outcomes.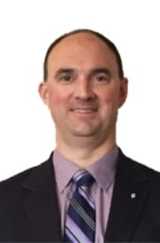 Dr. David G. Williamson, MD
FRCSC, Board Certified Plastic Surgeon
Canadian Society of Plastic Surgery

American Society for Aesthetic Plastic Surgery

Canadian Society for Aesthetic Plastic Surgery
Dr. David Williamson is board certified by the Royal College of Physicians and Surgeons of Canada.  He has been in practice in Kelowna, British Columbia since 2000 and is Division Head of Plastic Surgery at Kelowna General Hospital.
My name is Dr. David Williamson. I am a board certified Plastic Surgeon in Kelowna, British Columbia. My personal and thorough approach strives towards a rewarding experience and the best aesthetic outcome for each patient. I also incorporate 3D Vectra Imaging for simulation of surgery, and Vaser ultrasonic liposuction for high definition body contouring.
Doctor Biography
Dr. David G. Williamson re­ceived his B.Sc. from the University of New Brunswick in 1989, followed in 1994 by his Doctor of Medicine from Dalhousie University in Halifax, N.S. Resident training in Plastic and Reconstructive Surgery was at the University of British Columbia from 1994 – 1999.
After successfully completing his specialty exams with the Royal College of Physicians and Surgeons of Canada, Dr. Williamson continued with additional advanced fellowship training at St. Joseph's Health Centre in London, Ontario. Aesthetic cosmetic plastic surgery was a component of this advanced fellowship training. Dr. Williamson also did volunteer work for Plastic Surgery in Ethiopia.
Upon completion of his fellowship, Dr. Williamson established practice in Kelowna, joining the medical community as a fully qualified Plastic and Reconstructive Surgeon. Being a part of the medical staff at both the Kelowna General Hospital, as well as the Okanagan Plastic Surgery Centre, Dr. Williamson is able to include a full range of aesthetic cosmetic surgical procedures in his practice.
Dr. Williamson is a mem­ber in good stand­ing of the American Society of Aesthetic Plastic Surgeons (AS­APS) and the Canadian Society of Plastic Surgeons (CSPS).
Dr. Williamson welcomes consultations for a wide variety of cosmetic procedures. Consultations focus on the patients' needs and expected outcomes with individualized plans made for each and every patient.
Association Memberships
Canadian Society of Plastic Surgeons

American Society for Aesthetic Plastic Surgery

Canadian Society for Aesthetic (Cosmetic) Plastic Surgery

Gam Canada Canadian Microsurgery Society

MANUS Canadian Hand Society

British Columbia Hand Society

BC Plastic Surgery Society

American Association for Hand Surgery (AAHS)

Clinical Assistant Professor – University of British Columbia
To arrange a personal consultation with Dr. David Williamson please contact his Patient Care Coordinator Kalena at 250-868-8696.
or email Kalena​@okanaganhealth.ca
He offers a wide range of Aesthetic procedures
Breast augmentation with implants

Natural Breast enhancement with Fat Grafting

Breast Lift

Abdominoplasty (tummy tuck) full or mini

Brachioplasty (arm lift  – "bat wings")

Medial thigh Lift

Body lift procedures after major weight loss

Liposuction

4D Vaser Liposuction

Butt/body shaping and augmentation with Fat Grafting (Brazilian Butt Lift)

Facelift

Browlift

Eyelid surgery

Rhinoplasty

Otoplasty
Reconstructive Surgery
Hand and Wrist Surgery

Dupuytren's Disease

​

Breast Reconstruction

Microvascular Reconstructive Surgery

Peripheral Nerve Surgery
 
To book a private consultation, or for any inquiries, please contact:
Kalena our Patient Care Coordinator at 250-868-8696